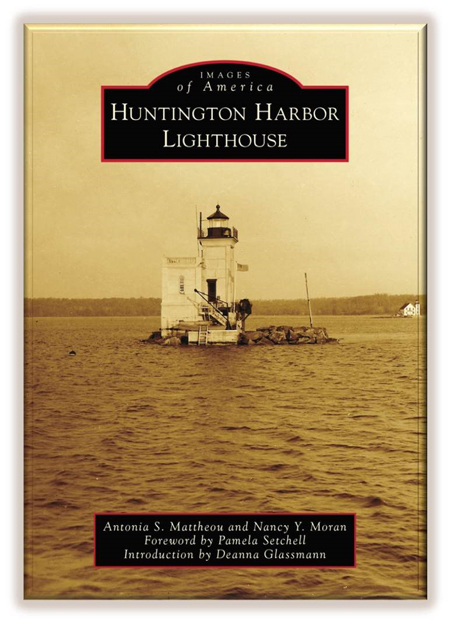 We are proud to announce our very first book! Written by Antonia Mattheou and Nancy Moran. It contains years of research and collecting of documents… and brings you up to present day! It is packed full of historical images! You will learn so much about our lighthouse and history about our harbors.
A MUST READ!
Price of Book: $21.99
Shipping: 1 book – $3.75 / 2 books – $4.25 / 3 books – $4.75
NYS Sales tax applies to everyone within NY and also on the shipping charges within NYS.
Orders will be shipped. Don't want it shipped? RESERVE your copy for pick up! (must be paid in full)
If you have any questions or would like to make a purchase please email us at Michele@huntingtonlighthouse.org.
Profits from the sale goes to the Huntington Lighthouse and its ongoing preservation.